Time tracking app for trades
Termites and Time Tracking
Featuring - Victory Pest Control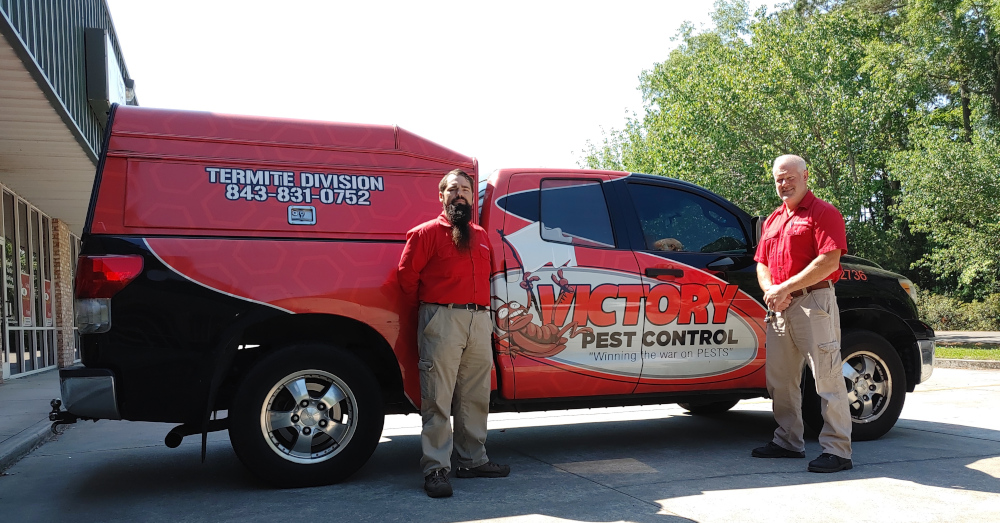 Most people equate Myrtle Beach and the Grand Strand in South Carolina, with miles of sandy beaches, hot sun and spending fun-filled, lazy days in paradise - doubtful that many think of bugs, pests and creepy crawlers.
But bugs are what Jason Vickery and Ryan Ewalt, respectively the owner and general manager of Victory Pest Control, think of most mornings as they head to work. Serving Myrtle Beach and the surrounding region since 2006, Victory Pest Control is a thriving business that has grown based on word of mouth praise for its professional and personable staff and service.
Fifteen years ago, Ryan was offered a job by his old neighbor, being asked "Can you kill bugs?". "Well, I can step on 'em", replied Ryan, taking the first move to a career as an Associate Certified Entomologist". What followed was training, licensing and 15 years in an industry that wouldn't appeal to everyone. Ryan now manages the business from the offices in Myrtle Beach.
In South Carolina, Clemson University is home to the Clemson Tigers, the 2018 national college football champions. It also houses the Department of Pesticide Regulation, which provides training, licensing and investigations of pesticide use throughout the state. Ryan quickly learned that pesticide control goes way beyond squashing bugs – coursework in insect biology, including unique lifecycles of various insect species and best application practices to both eradicate and prevent infestations is part of the job he finds most interesting.
For years, Victory Pest Control employees operated on the 'honour system', with staff emailing their worked hours to the firm's accountant. Over 15 years, the business grew from Jason, Ryan and one other worker to its current crew of 8 employees, each working on jobs across the 40 mile service area. Of course, with expansion to a larger remote and mobile team, comes the unique management challenges the Employee Link app was designed to address.
One of the main residential pest control challenges in South Carolina is giant 'smoky brown cockroaches' which Ryan reports are so big "you could strap a saddle on their backs and fly away on them". In fact, the locals jokingly refer to the insect as the "state bird". The southeast U.S. also has the highest incidence of termites, accounting for about 25% of Victory's annual work, and causing overall damage costing millions every year. The destructive bugs need only 1/64th of an inch to gain entry to a home and are so prevalent that home insurance will not be granted until termite protection has been certified. Once treated, the Victory Pest Control team re-visits clients' homes every year to inspect and ensure protection. The work of a commercial Associate Certified Entomologist ranges from crawling on outside ground to treat exterior cracks and crevices to navigating rooftops, while wearing personal protective equipment to ensure safety from pesticide chemicals.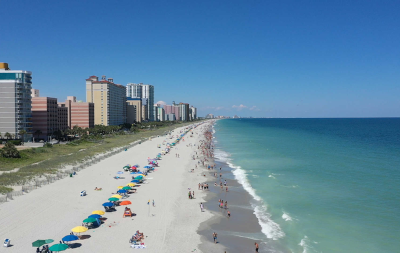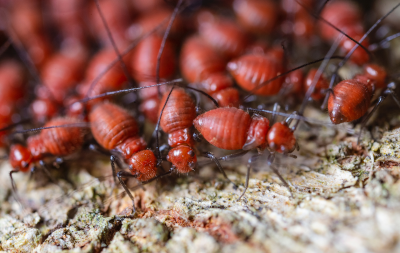 Today, Ryan is mainly office-bound, handling administration of the business. Jason, the owner, is out on the road, visiting job sites and doing pesticide applications with the crew. He also handles calls and books jobs, and, as Ryan says, "as a retired police officer, he actually likes doing paperwork in his car!"
When Ryan became general manager of the company, the owner asked him to find strategies to increase business profitability. Ryan recognized that significant costs are associated with inaccurate, rounded-up work hour reporting so he found the Employee Link app on the App store, started the free, 7 day trial and never looked back. What does he love about Employee Link? He can now monitor his crew- with GPS tracking, he knows exactly where each employee is working, when they clock in and out of their shifts, who's working overtime and he uses the messaging feature to provide employees with important updates. Ryan likes that overtime hours are calculated and displayed by employee, by week since it simplifies wage calculation for his bi-weekly pay period. And, when it comes to client support, he's impressed, reporting that "Employee Link is super good at customer service". He recounts that in a previous version , the app automatically displayed jobs by name, sorted alphabetically. Ryan wanted the option to sort the display by date, so he contacted Employee Link support to let them know. To his surprise, the development team took immediate action and a new version of the app, with the feature he'd requested, was released within a matter of weeks!
Now every two weeks, Victory Pest Control simply exports the calculated gross earnings, by employee, to their payroll prep company, with one click on the app. Not only easy, but accurate and reliable. Ryan's success in improving business profitability is explained by his comment:
"Employee Link pays for itself and more, every month, in eliminating unnecessary payroll costs"
- Ryan
Victory Pest Control are professionals, effective at ensuring homes and businesses are pest-free and protected. Employee Link is proud to help them simplify payroll, improve profits, and stay connected to their remote, mobile teams. And, of course, like the homes of Victory's clients, Employee Link is bug-free!
Find out how Employee Link can increase your business profits, save time, and reduce stress....start your free, no obligation free trial today.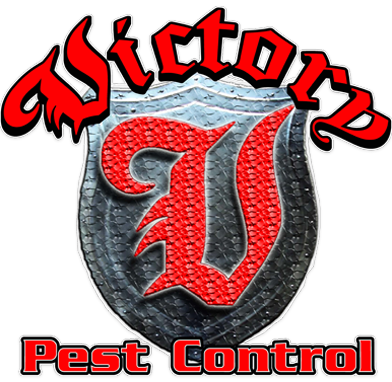 Victory Pest Control