Free timesheet templates
Find the perfect timesheet template for your team to track their hours. Download it for free, print it out, have your team write down the hours they worked, and collect them for payroll.
Want an easier way?
There's an app for this.
Employee Link collects & automaticlly calculates your teams hours and emails you the report for payroll.
Try the app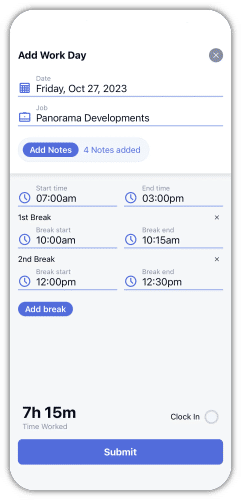 Time Logs for your team
Time Sheet Templates
Timesheet templates are pre-designed documents that make it easy for you to track and record the time you spend on various tasks or projects. Whether you're managing a team or working independently, timesheets are invaluable for keeping tabs on productivity, managing resources, and ensuring accurate billing and payroll.
We have included a selection of the most common timesheet template formats companies use for tracking time. You can download and edit each template in Word, Excel and PDF format.
Why Use Timesheet Templates?
Timesheet templates offer several benefits:
Efficiency: They streamline the process of recording and managing your time.
Accuracy: They help minimize human error and ensure precise time tracking.
Professionalism: Well-designed timesheets convey a sense of organization and professionalism to clients or employers.
Insight: They provide valuable data on how you allocate your time, aiding in better resource management.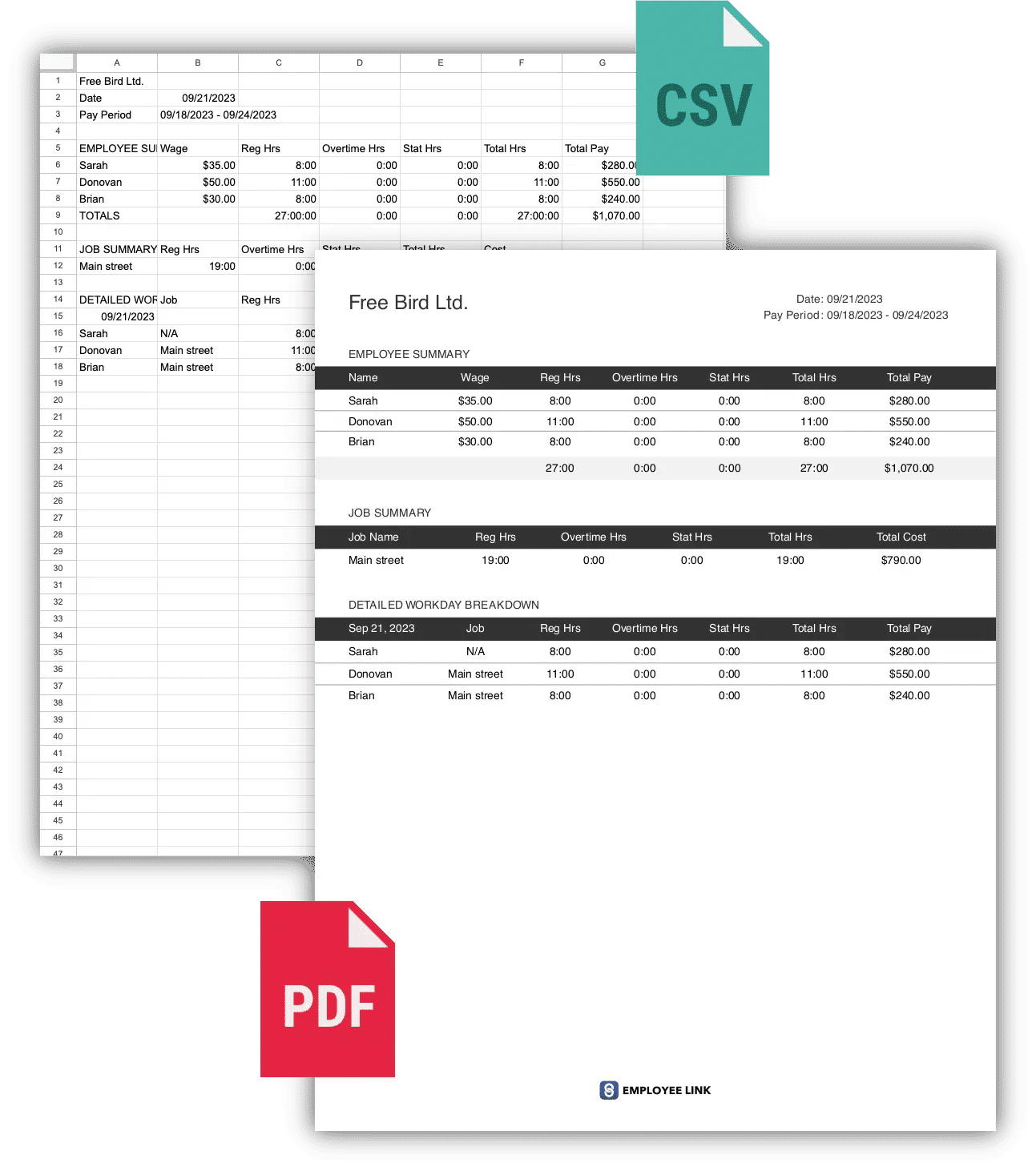 Upgrade your paper timesheets
Automate time tracking
Using an app to track employees' work timesheets offers a streamlined and efficient solution compared to traditional paper-based methods. It provides real-time data, reduces administrative overhead, minimizes errors, and enhances overall productivity.
Real-Time Accuracy
Automated Calculations
Accessibility and Convenience
Efficient Reporting and Analysis
Start now
10,000+

Satisfied small businesses
Great app for tracking employee hours (job specific as well) instead of paper time sheets and exporting files to bookkeeper for payroll. HIGHLY recommend.
App works very well for our small business. Does everything we need as advertised.
Employee Link saves me hours of work every week. It makes my payroll so simple!
Employee Link pays for itself and more, every month, in eliminating unnecessary payroll costs.
Employee Link saves us at least an hour every time we do payroll!
Employee Link is amazing! I recommend it to all my business friends. It's a great price and offers everything I need to manage my mobile, remote employees in a fast paced environment. I love Employee Link.
The selling feature of this app is that I'm always in the know - I can accurately see what's going on with my mobile team.