Time Tracking App for Construction
Building Quality From the Ground Up
Featuring - Oak Valley Homes LTD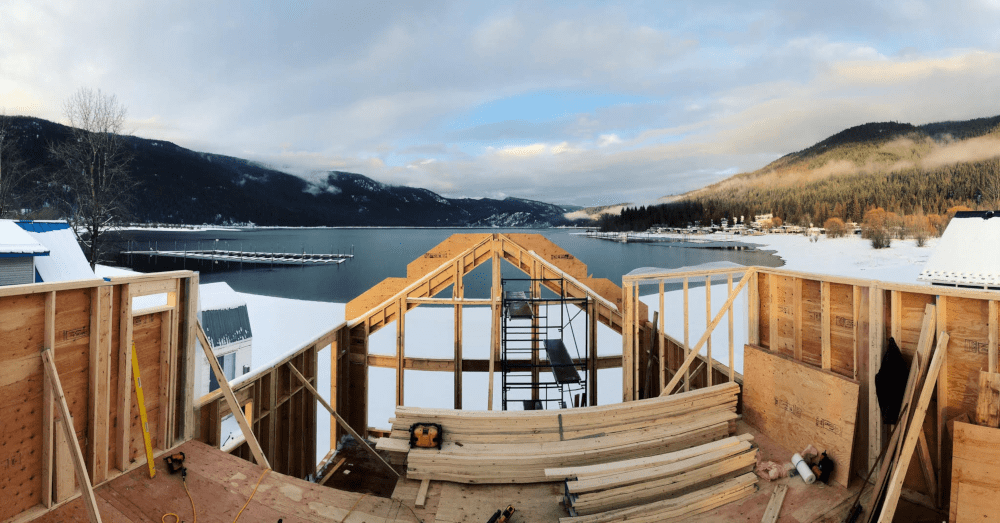 Located in Enderby, British Columbia, Oak Valley Homes is a thriving construction company run by father and son team, Brian and Brandon Mazur. Both Red Seal Journeyman carpenters, Brian and Brandon have been in business as Oak Valley Homes for nine years, but the family takes pride in their 45-year history of custom building beautiful homes. Oak Valley Homes serves the city of Enderby with its small population of 3,200, plus the surrounding area from Salmon Arm to Vernon, in B.C.'s visually breathtaking Okanagan.
The regional district surrounding Enderby is growing, and with it, the demand for homes. Brian, Brandon, and Ashley Mazur, the firm's office manager, currently employ 14 crew members including 7 certified tradespersons, as well as apprentices, making up the three foundation/framing crews, a siding team, and finisher/painters. As general contractors, Oak Valley Homes does most of the major work themselves, from excavating, building insulated concrete foundations, framing, siding, and pre-completion finishing.
The key challenge in the business, explains Brandon, is timing. With multiple projects and each step dependent on completion of the prior work, scheduling is complicated and subject to many unexpected changes. Another challenge is affordability of homes in the current market. The company's reputation is built, in part, on taking time to work with clients to understand their needs, wishes, and budgets and creating homes that are functional, appealing, and affordable.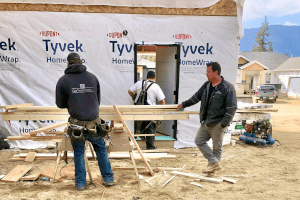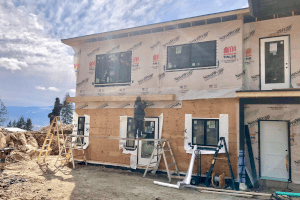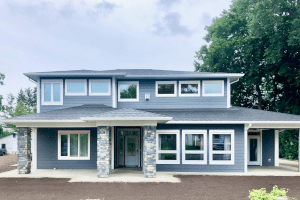 What makes Oak Valley Homes unique and its owners proud? The family-run business, with years of history in the interior BC city, continues to grow based on word of mouth from satisfied customers. Brian and Brandon have built homes for three generations of local families, from the grandparents' house, the son's and then granddaughter's, which speaks volumes about their reliability, quality, and ability to build lasting relationships.
A recent new user of Employee Link, the company previously received employees' timesheets by text, email, or paper, a frustrating and disorganized practice. In his search for a time tracking app, Brandon found most too complicated, with no option to opt out of unwanted features. Simply, Oak Valley Homes needed a straightforward, easy to use time-tracking app to streamline payday. The solution was Employee Link! Oak Valley's teams now clock in and out of work with one easy click on the app. Their employees' regular and overtime hours are recorded, with the gross wages calculated and Brandon uses the Export PDF feature to send this information to Ashley who completes the payroll.
The crews of Oak Valley Homes like Employee Link because it is "so easy to use", but the real value of the app, says Brandon, is "it's simple and saves me so much time".
"Employee Link saves us at least an hour every time we do payroll!"
- Brandon
Oak Valley Homes is proud of their custom construction of beautiful homes. Employee Link is proud to help simplify their payroll so they can spend time doing what they do best!
Find out for yourself how Employee Link can work for your business...