File Storage
Store, share and download your job files. Keep your team organized and informed.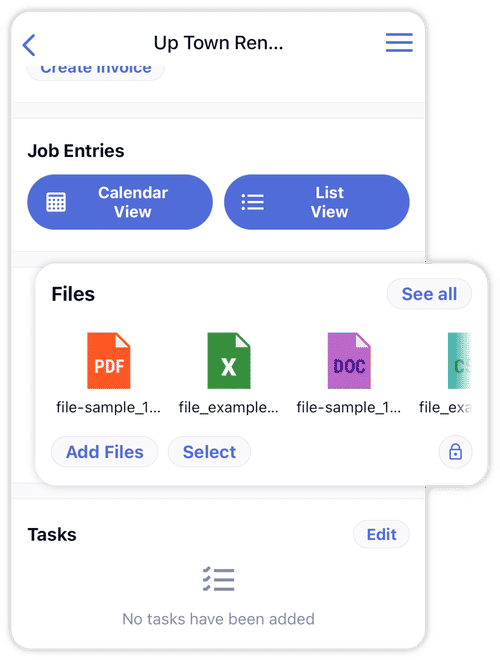 Upload files in jobs
All Files Supported
Share any type of file in your jobs. Whether it's site drawings, excel sheets, pictures or any important file; upload it and store it with your job.
Start Now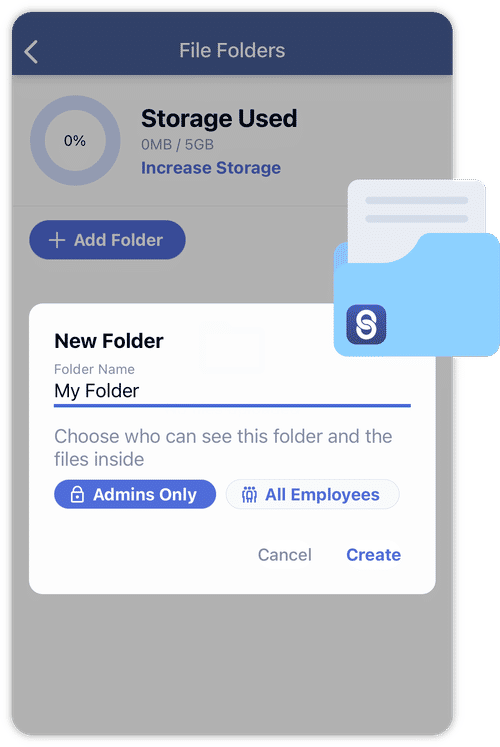 Store files your way
Create Your Own Folders
You don't have to store files in your jobs. Create new folders to upload your files in. Choose whether to share the folder with your whole team or just admins.
Start Now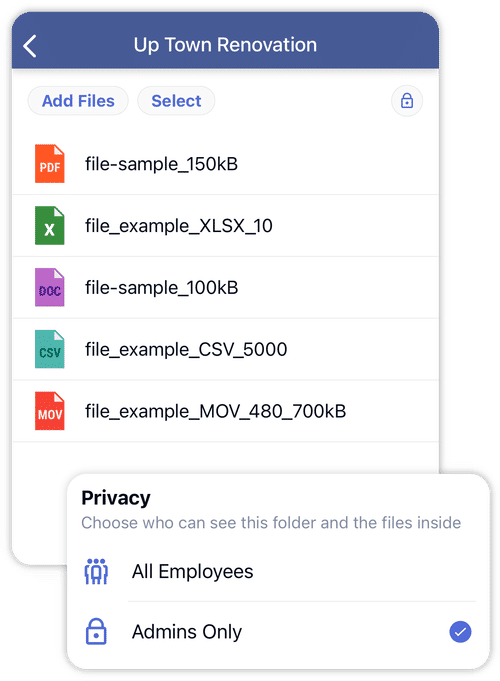 Secure your files
File Privacy
Choose whether you want job files and folders to be seen by all employees or admins only. Set the privacy of folders to control the visibility of your files.
Start Now